CAR T-cell day for the world's first patients with SLE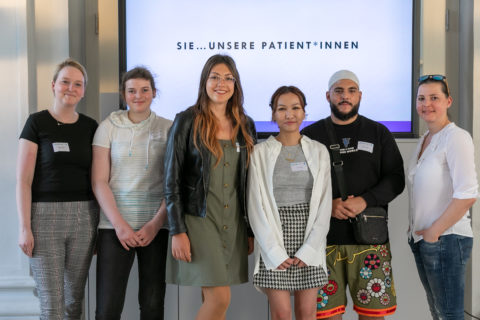 For the first time, a CAR T-cell day for patients with Systemic Lupus Erythematosus (SLE) took place. The aim was for the first six patients worldwide and the entire team of the Uniklinik Erlangen to get to know each other and to learn where the idea of the therapy was developed, why it works so well, who is involved in making this therapy possible in Erlangen and how the patients experienced the treatment. Six strong personalities, strong people who have similar experiences, who are now so happy to no longer have lupus, told their personal stories and described their feelings before, during and after the CAR T-cell therapy. An impressive interdisciplinary team of rheumatologists, immunologists and haematologists as well as oncologists not only explained how CAR T-cell therapy works on the immune system and why it successfully defeats the cells responsible for lupus, but they also described how they felt about each individual patient during the treatment. A very impressive, emotional and successful event could be organised at the end of July in the Orangerie of the FAU in Erlangen within the framework of the DFG-funded CRC1181 "Checkpoints for resolution of inflammation" thanks to the support of the Deutschen Zentrum Immuntherapie (DZI). A very big thank you to all involved, only the enormous openness of everyone made this evening so unforgettable.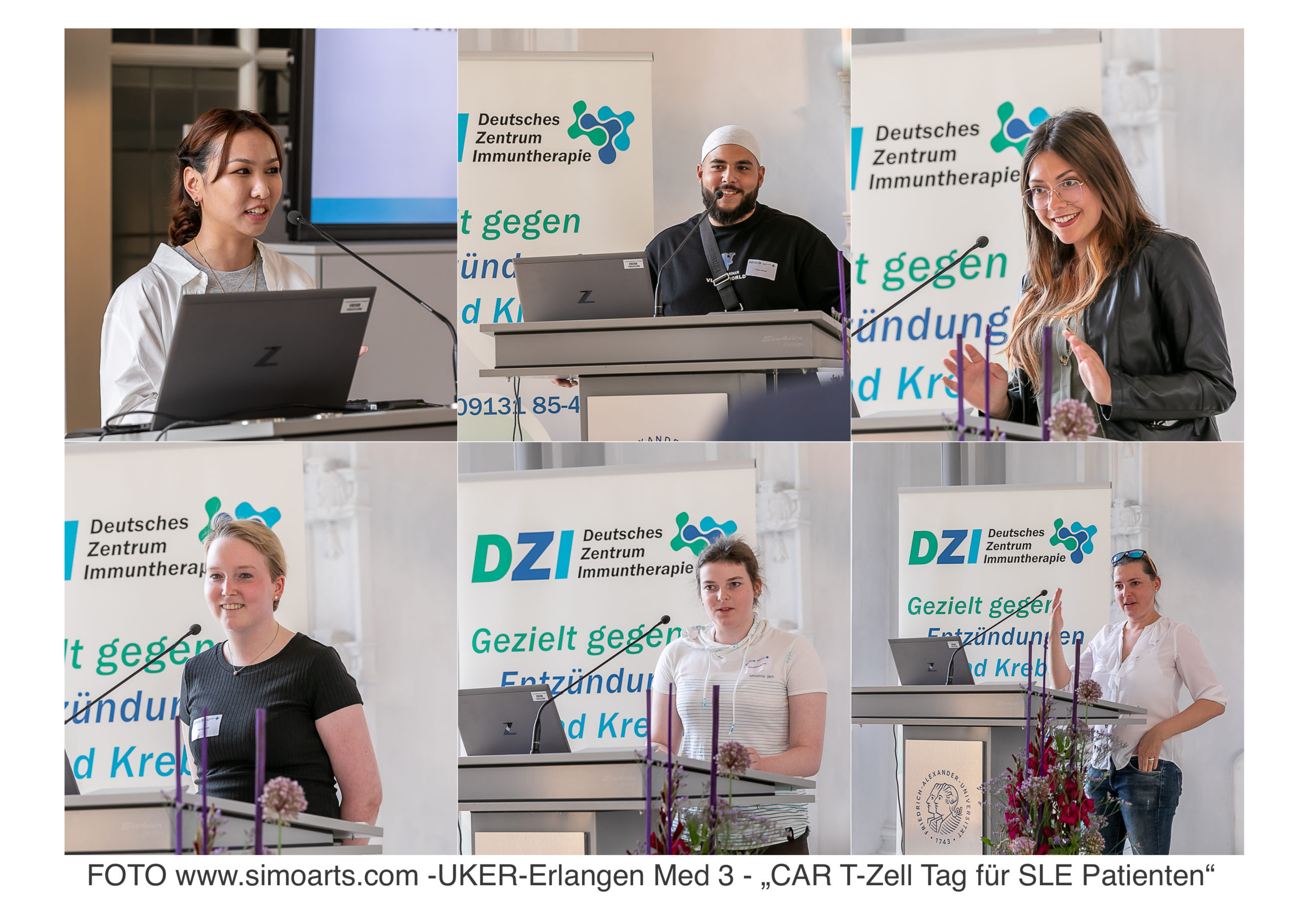 Please enter the title oder ID of the Contact entry.