The Inflammation Game is nominated for the German Children Media Award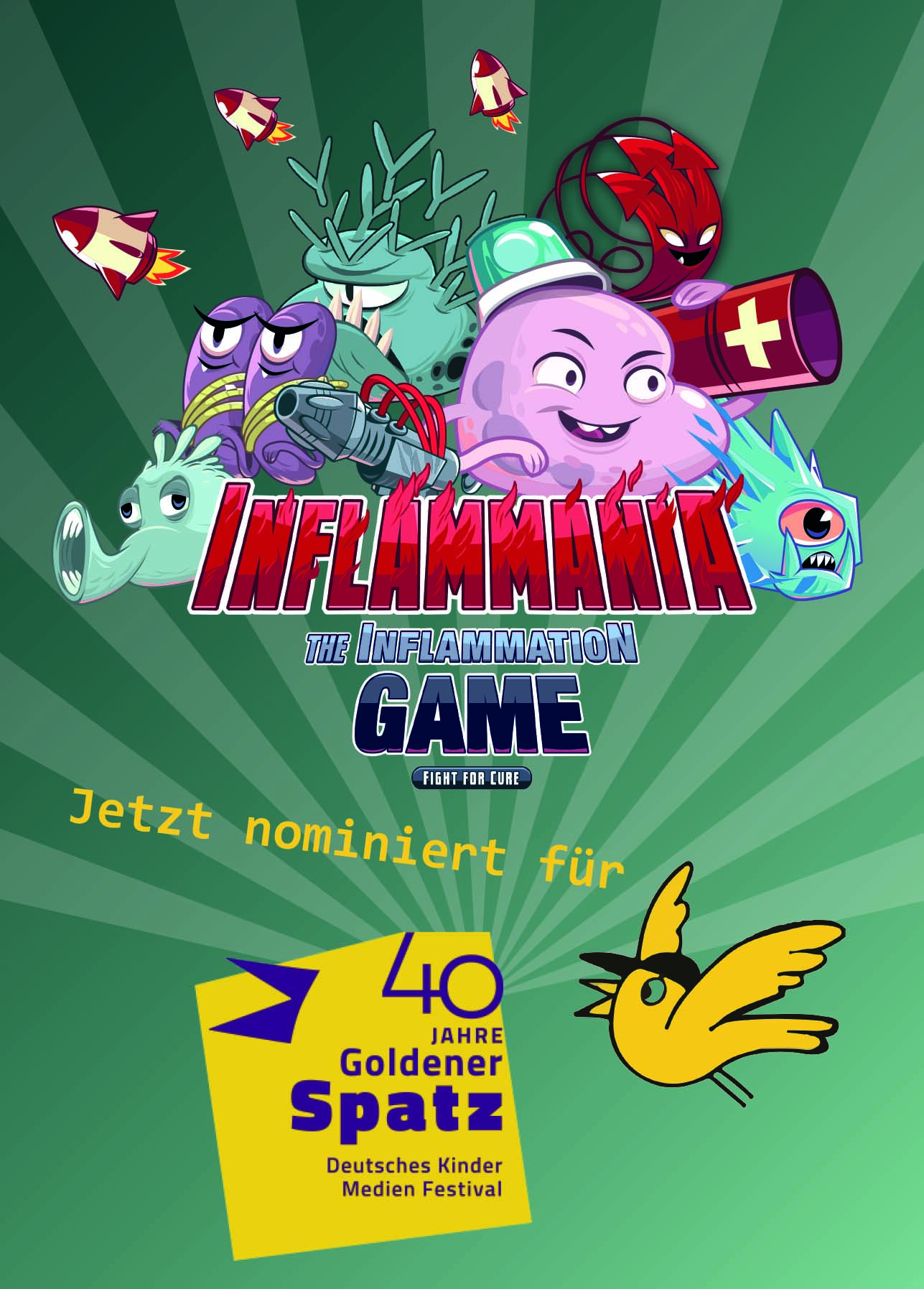 The Inflammation Game "INFLAMMANIA – Fight for Cure" has been invited to the "Competition Digital – Knowledge & Learning to touch and try out" within the German Children's Media Festival from 2 to 8 June 2018.
The educational game INFLAMMANIA competes for the GOLDEN SPATZ with six other digital application that impart knowledge and support learning for school and life. During the German Children's Media Festival in Gera and Erfurt, visitors can test intensive all learning opportunities in the FABMOBIL media bus. Five young media professionals aged between 10 and twelve will decide who will receive the GOLDEN SPATZ in the category Digital competition at the end of the festival. We are very exited  how the children's jury will like our educational game!